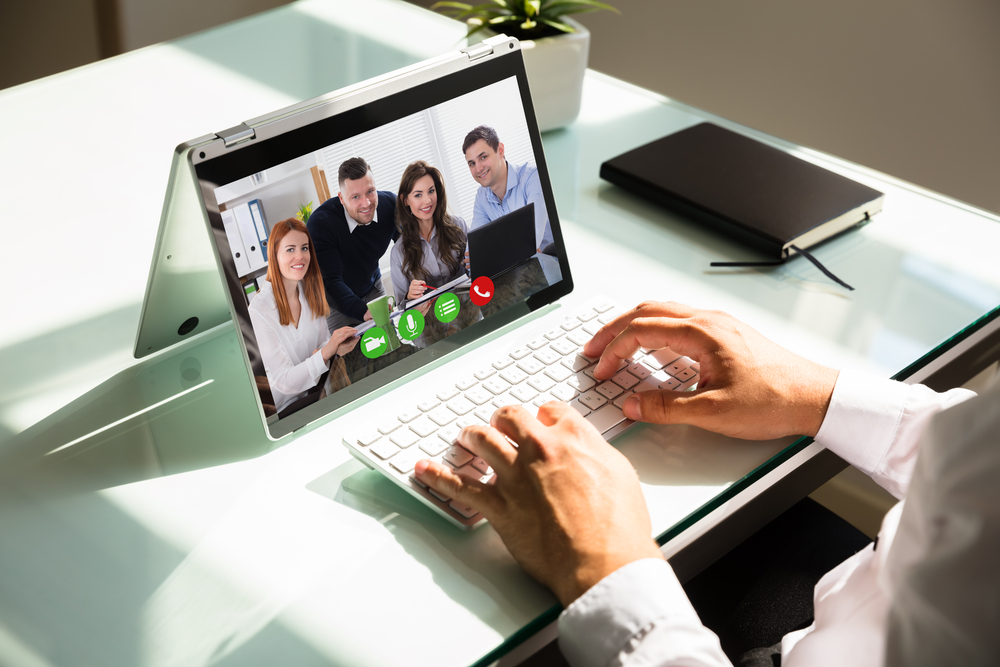 Ways to Foster a Positive Hybrid Work Environment
It is more important than ever to maintain a positive culture and ensure employee satisfaction as hybrid workplaces become the norm.
It takes both sides to build a team. As employees, you're agreeing to put your talent and experience to good use in moving your company forward. The companies, meanwhile, agree to pay their employees for the work they do.
That's not all there is to it. In hybrid settings, how you support your team emotionally, intellectually, and physically will determine its success. There are several simple things you can do to create a positive working environment and leave employees feeling more than just salaried employees, but valued members of the team.
Prioritize training and onboarding
In the past, starting a new job meant visiting the office, identifying where the stationery cabinet is located, and madly trying to memorize the names of all your new colleagues.
However, for those who start a new job remotely, onboarding can be intimidating, and if done badly, can impact employee retention. It is estimated that 20% of all employee turnover occurs within the first 45 days of employment.
The first two weeks of an employee's tenure are crucial for creating a positive working environment. Some say that the companies use Slack to remind people of their reasons for joining throughout their training. Bots are programmed to convey exactly what team leaders want new starters to know and do. Slack notifications can remind them of the first-day materials, connect them to employee resource groups, and inform them about upcoming  events.
Overall, managers need to provide opportunities to help newcomers navigate their way through the awkward initiation phase and to make them aware of their role in the company. Among these strategies are:
Introducing an internal mentor system or buddy system
Establishing clear expectations around behavior and performance.
Request feedback from new employees within one month of being onboarded.
They should be educated on workplace safety and conduct codes
Clarify your role as a manager in working with them.
Create an environment that is comfortable for your employees
In order for your employees to do their best work, they must feel empowered and comfortable wherever they work. This means helping them set up comfortable workspaces and home offices. Remember, employees cannot work at their best in a disruptive work environment.
In addition to physical comfort, you should also take into account your employees' mental well-being. For people who don't live in major cities, working from home can present new job opportunities, but can also be isolating and blur the line between work and home.
Organizations can use a number of tools to support their employees, including establishing Employee Assistance Programs (EAPs) or appointing a contact person within the organization whose employees can reach out with questions about working from home.
Check in regularly
There is no question: Individuals who enjoy coming to work accomplish more. The process of creating a positive working environment does not need to be complicated, contrary to popular belief.
A large number of remote workers believe that the best managers are those who check in frequently. For remote employees, it is especially important that they feel they are receiving support beyond regular 1:1 conversations, particularly if they are accustomed to walking over to your desk and asking a quick question. Use collaborative tools to ensure an ongoing flow of communication and err on the side of communicating too much.
You can also consult your team when making decisions: send them a quick message asking their input. Following up will show respect and consideration for their input. The impact these small actions can have on productivity across an organization will surprise you, regardless of where an employee works.
Encourage communication and collaboration between team members
It is your responsibility as a leader to ensure that team members do not feel excluded.
An inclusive atmosphere can't always be created by being in the same room. For this reason, effective communication must be established. Some ways to do this include:
For new projects, use dedicated channels.
Communicating with colleagues in the appropriate email chains.
Priorities should be pinned to the dedicated Slack channel to make them easily accessible.
A team's foundation is built by simple, straightforward, and honest communication. Also, it contributes to the growth of the group by creating a sense of comradery. Additionally, it can help new employees feel supported, even when their managers aren't available.
Promote a positive work environment.
Values and priorities will differ from company to company. It is important to develop a culture that unites employees and clarifies their direction. It isn't always about what you say, but rather how you say it. These are a few of our favorite examples of companies that have developed positive workplace cultures:
Square encourages employees to engage in a 'virtual commute' in the morning so they can get a jump start and then disconnect at night.
HubSpot has four main employee resource groups open to all HubSpotters, from beginners to executives.
Every city has a Culture Amp Slack channel, which promotes local camaraderie with clubs such as knitting, cooking, and dog appreciation.
Trivago gives their employees a voice with a Slack bot called Leo, which is customisable. The responses will help HR and organization development teams determine priorities.
Rate My Plate is an app developed by Shopify that announces the lunch menu an hour in advance. Employees can also rate the tastiness of the meal, which helps the front-of-house staff plan future orders.
For shout-outs between colleagues, Canva utilizes Disco, an integrated online culture platform. Whenever someone gives kudos, the app suggests one of Canva's six values for their great work.
Facilitate learning opportunities
In order to set up teams for success, it can be tempting to focus on short-term gains. But learning and experimenting in the workplace are just as important. When companies become learning organizations that prioritize professional development, their employees thrive and their performance increases.
New hires benefit greatly from informal learning opportunities and knowledge sharing. By ensuring employees have access to the information they need to do their jobs, companies can save millions in lost productivity.
Collaboration is the foundation of a positive work environment. Culture, hybrid work environments, and interpersonal relationships all play a role in developing high-performing teams. You can't just put people to work if you want to keep them. You need to give them something that they can't always find: an atmosphere that they find fulfilling.
---