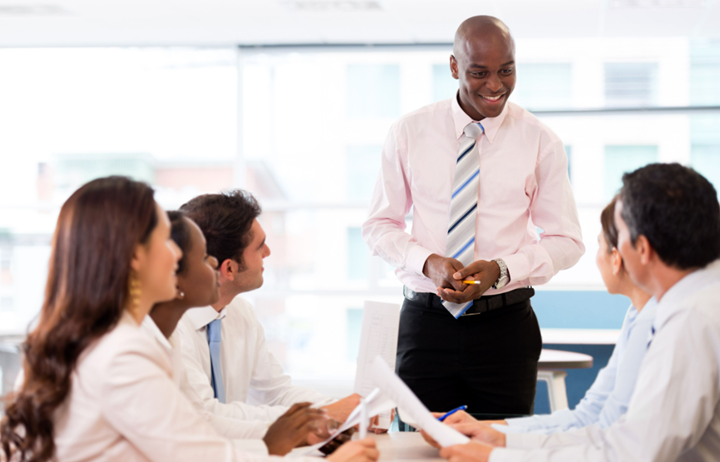 How Executive Leadership Coaching Can Boost Diversity & Inclusion Efforts
With a final tally of more than 69 million U.S. job resignations in 2021, two-thirds of which were voluntary, most corporate HR departments would agree that the competition for the top available talent in the workforce has never been more difficult. And yet far too often, the most qualified candidates haven't always been the ones receiving job offers. But given the current circumstances, coupled with a renewed focus on corporate governance (the G in ESG), it's now time to discover how executive leadership coaching can help boost diversity and inclusion (D&I) efforts.
Below are some reasonable takeaways that demonstrate how executive coaching support can lead to a diverse and thriving organization.
It's Not About Training, But Culture
For many organizations, an enhanced focus on diversity and inclusion is too heavily reliant on employee training programs. Countless workshops, seminars, panels, webinars, and even role-playing have become a routine policy for ensuring that companies stay vigilant about their diversity effort. But in reality, training has little to do with securing the best and brightest – that's more of a culture challenge. One of the key drivers of developing a strong corporate culture has everything to do with inclusivity. Not just as it pertains to race and gender, but that everyone's opinions are treated with equal respect and consideration. And when it comes to establishing the right corporate culture, an executive leadership coach who can assess the current state and help direct a meaningful transition is irreplaceable.
Growth & Advancement
Executive leadership coaches are beneficial in determining an organization's career advancement and leadership development program. After a comprehensive organizational review, they can be heavily vested in determining the proper job descriptions, as well as the roles and responsibilities that come with individual leadership positions. Coaches can help determine a revised organizational flowchart, revealing who reports to whom, while retaining an equitable playing field. The creation of a transparent and open advancement policy, where all employees have an equal opportunity to succeed, will naturally elevate an organization's diversity and inclusion objectives.
Special Incentives and Programs
Some brands and organizations have a desire to take their diversity and inclusion initiatives a step further, with special incentives and programs designed to promote women, people of color, and the next generation of corporate leaders. And since their influence is external in nature, companies will get the real benefit of an outside perspective by working with a leadership coach who can help positively impact the organization's culture. One thing executive coaches do well is to isolate, promote, and develop the most talented people who best fit the vision and purpose of the organization's mission.
The majority of brands and companies today have already gotten the message. A diverse, equitable, and inclusive company is much more preferable than the alternative. With the guidance of a qualified executive leadership coach, organizations can take real action to ensure diversity and inclusion.
Intelligent Leadership Executive Coaching (ILEC) is the world's No. 1 executive coaching program, dedicated to growing tomorrow's leaders through leadership development and culture transformation. Our master certified ILEC coaches utilize a proven blueprint and philosophy designed to help you and your organization become the best you can be! If you're ready to take the all-important first step, let's discuss your personal mission, vision, and purpose.
---