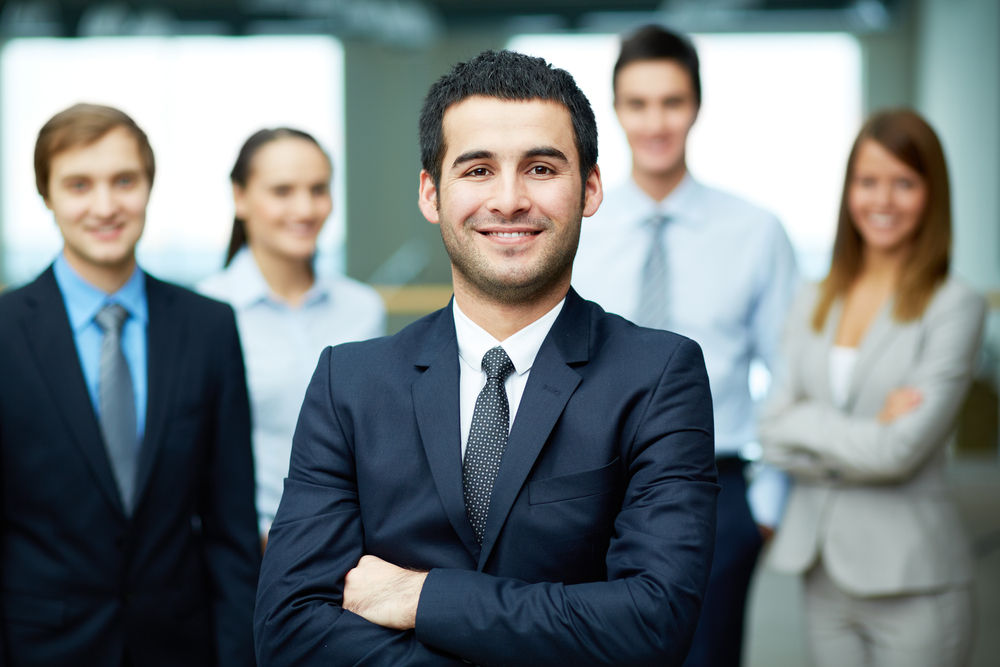 Boosting Employee Retention
It's hard enough to recruit great talent but retaining them can prove to be even harder. In the current "war for talent" across corporate America, and even across the globe, the best of the best is in very high demand. The war for talent might very well be a long one. Forbes reports that "competition for talent is fierce in a post-pandemic world." The Great Resignation has combined with slowing growth forecasts to create a seriously unique employee recruitment landscape, the likes of which many business owners have never had to contend with.
How to Promote Employee Retention
There are many strategies companies can utilize to promote employee retention even as the Great Resignation continues. In a recent publication, the Harvard Business Review found that companies have more control than they think over their efforts to keep their best employees despite the talent squeeze; in fact, attrition can be reduced by "making your company a more attractive place to stay." But just how companies can accomplish this may seem elusive, especially when job openings across the United States remain high.
If you're interested in promoting employee retention, begin investing in those individuals who show serious potential within your company. Giving employees what they want and need at work isn't a one-sided operation; when you invest in your employees, you'll see results. After all, if your employees are properly fulfilled, challenged, and compensated, your corporate culture will improve. And a great corporate culture is a key driver of operational success.
What Talented Employees Want in a Company
The question of "what employees want in a company" might differ slightly from industry to industry, but overall, the same factors hold true. The Harvard Business Review analyzed 800,000 data points in both white and blue-collar industries over a 20-year span, all to draw a conclusion about what employees want and need from their employers. HBR's solution comes down to four factors: value, purpose, certainty, and belonging.
Value
Value is about the principle of give and take. It's obvious that employees want value from their employer: they want to be fairly and competitively compensated; they want great medical and retirement benefits; they want merit-based opportunities for promotion. These are easy to provide once you identify which employees are worth investing in heavily. An often-overlooked detail, however, is the concept of employees providing value back to the company. Ask yourself: are you providing your employees with the opportunities to give value back to you? Doing so creates a sense of fulfillment, which in turn bonds your employees to your organization and can help increase long-term retention rates.
Purpose
Increasingly, employees select and grant their loyalty to roles that lend them a sense of greater purpose. Many of your employees want to feel that there is more to their job than just increasing your company's bottom line. According to a recent report from McKinsey & Co., "Employees expect their jobs to bring a significant sense of purpose to their lives. Employers need to help meet this need or be prepared to lose talent to companies that will." Search for ways to inspire your employees to feel a sense of purpose from their work, whether through engagement opportunities with tasks that provide energy to the company, or through a sense of purpose that stems from the organization's core mission.
Certainty
In a post-pandemic world, we're all craving some sense of control. This concept extends to your employees, who yearn to feel a sense of certainty at work. It's no secret that employee attrition is at its highest when workers are terrified of layoffs. Even when your organization is not experiencing a staff reduction, employees can still be ready to jump ship if they feel that they lack certainty in their position. Feelings of certainty can be increased through activities that increase stability, such weekly meetings to check in on recent and ongoing projects. Adding more performance reviews may not help keep people – many people dread them!
Belonging
Gartner research shows that organizations that invest in helping their employees feel a sense of belonging are rewarded with a greater "intent to stay" among those in their workforce. To increase the sense of belonging throughout your organization, you can make concerted efforts to eliminate us-versus-them mentalities within departments or throughout your business by bringing everyone to the idea table. Great ideas can come from every level of your company, and it's important to encourage everyone to chip in when they have an original thought.
The Link Between Talent Retention and Executive Coaching
Some of your employees are just too great at what they do to let them slip away. Once you've identified these individuals and won them over in the hiring process, the next challenge is keeping them on board, engaged, and committed to a career with your firm. You can invest in these individuals and their potential through executive coaching.
The sponsorship of executive coaching creates a bond between employer and employee that has the potential to not just increase the likelihood that an employee will stay on board, but also that he or she will be inspired to continue to produce great work for decades to come. When an employee knows they are valued, your organization will watch them soar. Interested in learning more about executive coaching for high-potential employees? We invite you to learn more about Intelligent Leadership Executive Coaching.
---